Foals Born 2011
Burley Dark Way
SOLD
Brown Colt Foal born 20th May by Peronne Palaver ex Burley Dunlin
---
Burley Posy
Bay filly Foal by Burley Showman ex Longslade Moon Daisy born 12th May 2011
---
Burley Starlet
Roan Filly by Burley Showman ex Tiptoe Holly born 16th May 2011
| | | |
| --- | --- | --- |
| 27th May 2011 | | |
---
FOALS BORN 2010
BURLEY SHOWTIME For Sale
By Burley Showman Ex Tiptoe Holly
Registration number NFG52/0006
This very pretty show quality gelding is a full brother to Burley Rain (New Forest & County Show Champion 2009). He has a tiny head, fabulous movement and plenty of presence. He is halter broken, fully registered, ,microchipped and passported . He is shown here at 6 weeks old
---
BURLEY HOWDY CLOUD For Sale
By Burley Showman Ex Longslade Moon Daisy
Registration number NFG52/0007
his charming pretty very small gelding has good conformation and movement. He is now grey like his dam. He should stay well under 12 hh and so should make an ideal lead rein /first ridden/ cradle stakes pony. He is a full brother to Burley Dumbledore. (see news page). Cloud is fully registered, lightly handled, microchipped and passported.
---
BURLEY MAGIC DRAGON sold
By Buckland Dragonslayer Ex Burley Fantasy
---
Foals born 2009
BURLEY FAITH sold
Born 14 MAY 2009
Burley Faith by Luckington Sportaide ex Mastwood Avril dark brown filly to make well over 14hh . Beautiful show quality foal with type and movement .
Faith made her show ring debut at the Enthusiasts Show June 7th where she won her foal class!
---
BURLEY DUNBAR sold
born May 21st
by Champion Peronne Palaver ex Champion Burley Dunlin
This well bred outstanding dun colt has presence and plenty of personality. He is correct in his conformation and movement and has fantastic show ring potential. He is fully registered and passported and is only for sale to good showing home.
---
BURLEY TOY SOLDIER sold
19th April 2009 Haywards Guardsman ex Tiptoe Holly
Very pretty small roan colt with outstanding movement and fabulous temperament with plenty of show potential. Fully registered and passported.
---
FOALS BORN 2008
BURLEY MYSTIC sold
BURLEY MYSTIC sire APPLEWITCH PURE MAGIC ex WEIRS AVELINE, roan colt foal at 6 weeks. This outstanding colt in by Pure Magic and is definite stallion material. He has been bred from proven performance lines . His sire has been performance tested and his dam is a Forest Bred Graded mare. He has plenty of bone coupled with very free and elastic movement and has plenty of presence. He really should go to showing home as full of potential to be a top class show pony/ stallion.
---
BURLEY DUNDEE sold
BURLEY DUNDEE sire PERONNE PALAVER ex BURLEY DUNLIN dun colt foal at 5 weeks. This colt has a superb length of rein and is a top class riding type. He is Dunlins second foal and is well grown with lovely movement, an exciting stallion/riding/show prospect.
---
STARDUST retained
by Beechwood Comet ex B. Button Moon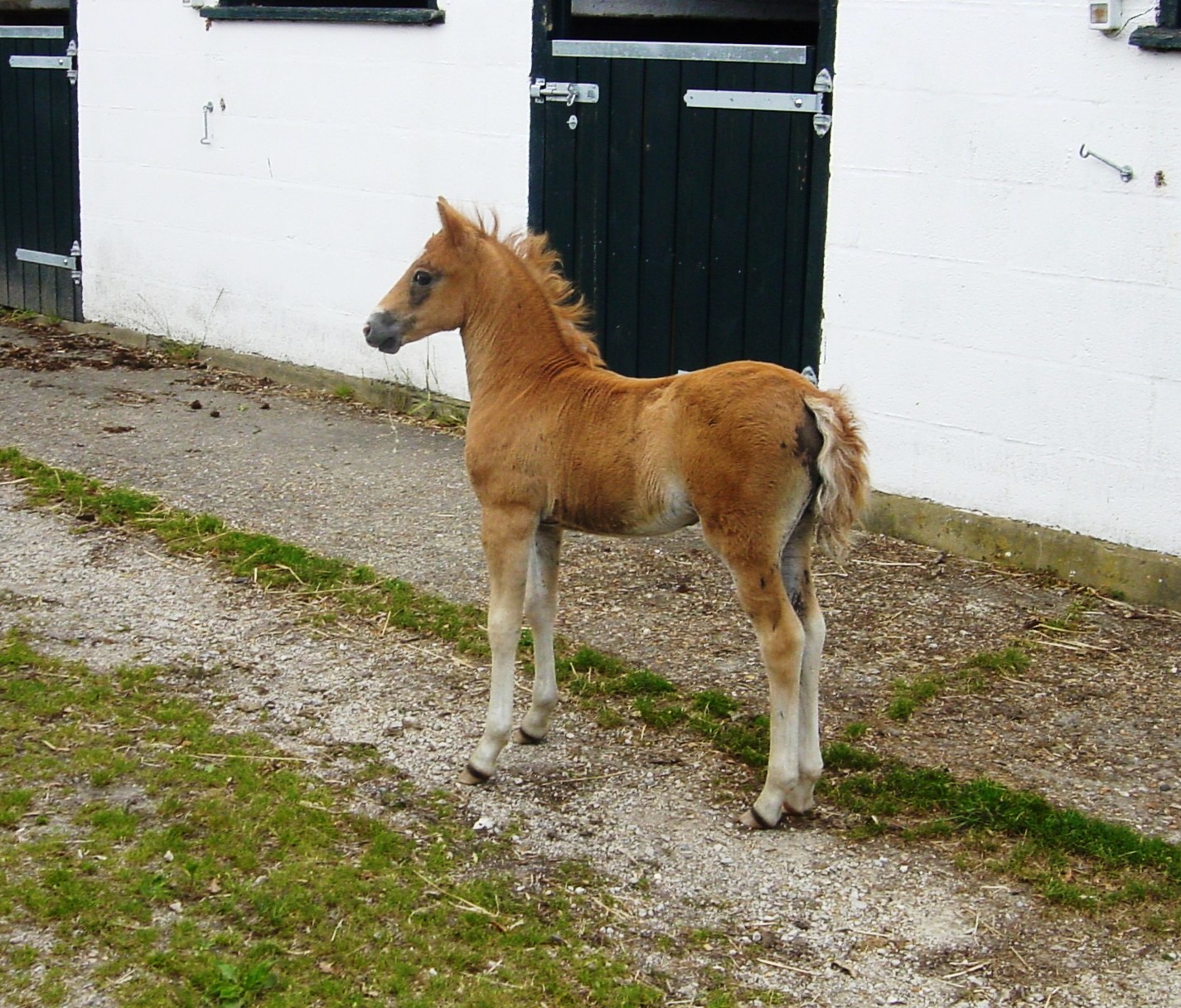 BURLEY FABLE retained
by B. Gold Blend ex B.Fantasy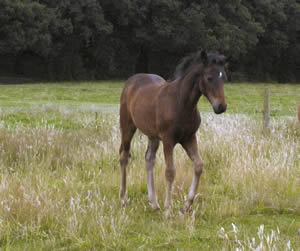 ---
BURLEY BARRISTER sold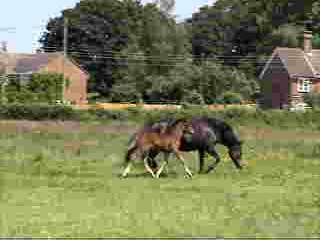 Sire Burley Gold Blend ex Mastwood Avril at 4 weeks
---
BURLEY GOLD RUSH sold
Sire Burley Gold Blend ex Gosden Teazel

---
BURLEY MORSE sold
Sire Burley Gold Blend ex Burley Mystery, roan colt foal
---
Foals born 2007
BURLEY RAIN retained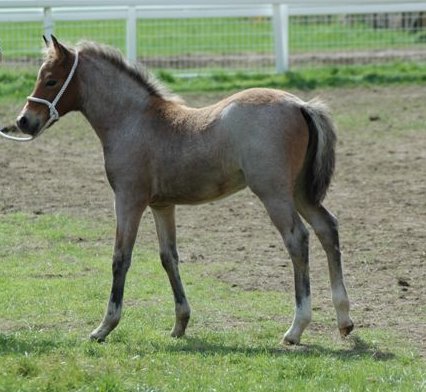 Sire BURLEY SHOWMAN ex TIPTOE HOLLY one of the tinies.


---
BURLEY PROPHECY retained
BY APPLEWITCH PURE MAGIC ex WEIRS AVELINE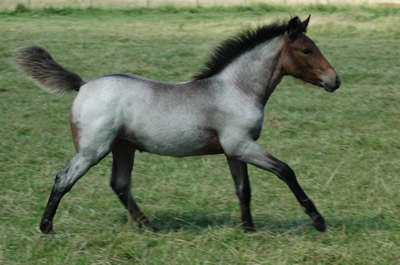 Prophecy is now a very well grown yearling that should mature well over 14hh when fully grown.
It is my intention to keep her as a future brood mare.
---
BURLEY TIMELORD sold
BY BURLEY TRAVELLER EX BURLEY FANTASY
---
BURLEY GUILDA sold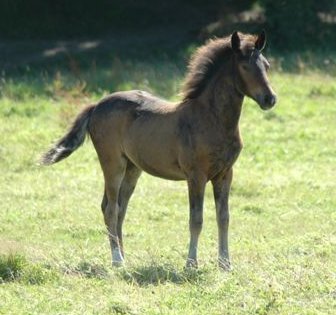 sire BURLEY GOLD BLEND ex MASTWOOD AVRIL (Dutch bred New Forest), a filly foal.
---
BURLEY PRIMROSE sold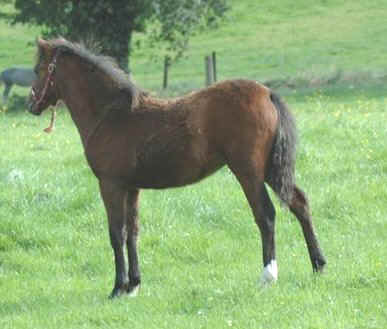 sire BURLEY SHOWMAN ex LONGSLADE MOON-DAISY a filly foal.